Coral Springs, FL - September 28, 2023 - 360 Immigration Law Group, a leading Immigration Law Firm, has been awarded the 2023 Quality Business Award for The Best Immigration Lawyer in Coral Springs, Florida. The award recognizes 360 Immigration Law Group for its excellence in customer service, quality services, and overall business operations.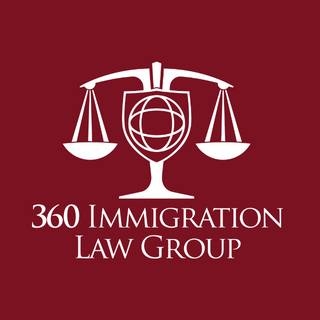 The Quality Business Awards are an annual recognition of businesses that demonstrate excellence in their field. The winners are chosen based on their reputation, customer feedback, and overall performance in their respective industries.
Since its establishment, 360 Immigration Law Group has been a leading immigration law firm. Jamile Moraes Pellicer, Esq. is an experienced and qualified attorney who can help guide individuals and families on the complicated path to legalization in the USA. Moraes Pellicer was born in Brazil and arrived in the United States with her family as a teenager so she has a deep understanding of the legal issues and challenges that face the Hispanic and Latino communities of South Florida. 360 Immigration Law Group is a tri-lingual law office and offers legal services in English, Spanish, and Portuguese. If clients are outside of the South Florida Tri-County area, 360 Immigration Law Group can offer consultations over the phone, Zoom, or WhatsApp. 360 Immigration Law Group believes that every client deserves a lawyer who can truly understand their culture and speak their language. Some of the legal services offered by 360 Immigration Law Group include: VAWA, Naturalization, Employment Visas, Family Immigration, Waivers, Removal, U Visas, and Student Visas. Since the United States immigration law is federal law shared by all states, 360 Immigration Law Group can represent clients in immigration court in all fifty US States and Territories. 360 Immigration Law Group is proud to assist clients from Coral Springs and beyond.
When it came time to select this year's winner, 360 Immigration Law Group was easily identified as a clear leader in the Immigration Law category. Their experienced and professional team is celebrated by their satisfied clients, and highly favorable reviews of 360 Immigration Law Group are plentiful."I have no words to describe the gratitude we have for Jamile and her wonderful team. Since the day we met with Marcella in our first consultation, we knew we were in the right place. She made us feel comfortable, safe, and made sure we understood every single aspect of our case. Throughout the process, we worked with Emily and words cannot describe how thankful we are for that. She is incredibly helpful, answered all our questions, and made all the steps of my process very simple and stress free. She was honestly such a blessing. During the whole process, we can honestly say we felt confident that our case was in safe hands and we were being represented by the best team. 360 Immigration Law Group was definitely the best decision we could've made for our immigration journey! Thank you so much for everything!" "There is no word to describe how grateful I am for having Dr. Jamile as my lawyer. Her professionalism, competence, positivism and honesty makes you feel peace that your case is in good hands. Her team is amazing. All phone call and emails are answered promptly. Thank you very much Dr. Jamile and her team for helping my son to become a USA permanent resident." "Attorney Jamile is the utmost professional. She's compassionate and extremely knowledgeable of the law. I was lucky to have her with me at my naturalization interview and her calm demeanor helped me relax and get my citizenship. I would recommend her without hesitation." "Thank you so much for your help! Your support was truly invaluable to me, and I cannot express how grateful I am for your honest, reliable, and caring assistance. I feel so lucky to have Jamile in my life, and I'm so appreciative of her kindness. I also wanted to take a moment to express my appreciation for the fantastic intake team. The attention to detail was impressive, and they made the entire process seamless and stress-free. Their dedication and professionalism exceeded my expectations." These are some of the many positive reviews written by clients who were extremely impressed with the communication and service provided by 360 Immigration Law Group. The entire team goes above and beyond to ensure they provide impeccable legal services for every client.
The Quality Business Awards honour businesses that achieve an average quality score of 95% or higher over the previous year. In order to be considered for the award, the business must have exceptional customer reviews from more than three various platforms. Businesses that have maintained sterling reputations and records over numerous years with few complaints will score very highly. Businesses that respond to the majority of client comments and reviews consistently will also be highly viewed upon. Finally, these businesses must conduct themselves with the utmost integrity, regularly give back to the community and make concrete efforts to reduce their carbon imprint. A Quality Business Award is the seal of quality and acknowledges a true dedication to providing a quality product and excellent customer service.
For more information about 360 Immigration Law Group, please visit the company's website at www.360immigrationlaw.com
Contact:
Quality Business Awards
contact@qualitybusinessawards.com
Media Contact
Company Name: 360 IMMIGRATION LAW GROUP
Contact Person: Joseph Pellicer
Email: Send Email
Country: United States
Website: https://360immigrationlaw.com