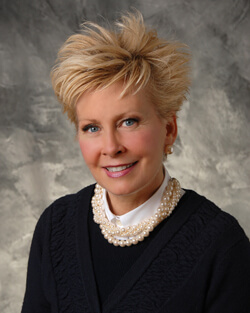 Minneapolis, MN - Lynne Torgerson, an esteemed and highly skilled Criminal Defense Attorney, has recently achieved remarkable successes in a series of difficult legal battles. With her exceptional legal acumen and unwavering dedication to her clients' well-being, Torgerson has achieved favorable outcomes that safeguard their rights and futures.
Avoiding Conviction in a Felony Drug Case
In a high-stakes felony drug case in Sherburne County, Torgerson accomplished a significant triumph by obtaining a Stay of Adjudication. The defendant, a 28-year-old Hispanic male, had been charged with a felony controlled substance crime. Torgerson's expertise and strategic approach led to a resolution that secures a non-conviction status and shields the offense from appearing on the defendant's criminal record. This exceptional outcome not only averts immediate consequences but also preserves the defendant's opportunity for future expungement.
Firearm Charge Avoids Jail Time
Torgerson showcased her legal prowess in a complex case involving a 40-year-old white male accused of felony possession of a firearm as a felon. The defendant, previously convicted of a violent felony offense, faced severe penalties and the potential loss of his firearm rights. Employing her strategic acumen, Torgerson secured a resolution where the defendant pleaded guilty to a charge classified as a gross misdemeanor. As a result, he avoids jail time, receives two years of probation, and, crucially, prevents a felony conviction from tarnishing his record.
Young Man Wins Expungement for Misdemeanor Assault
In an impactful victory, Torgerson obtained an expungement for a 28-year-old petitioner who carried a 5th-degree misdemeanor assault conviction from the City of Elk River, Sherburne County. The petitioner, displaying exceptional character and contributing positively to society, got his misdemeanor expunged. The Honorable Mary Yunker, convinced by compelling evidence, granted the petitioner's request, enabling him to pursue his goals, including the restoration of his firearms rights.
These recent legal triumphs show Lynne Torgerson's exceptional abilities and unwavering commitment to her clients. With over three decades of experience, she has proven her ability to handle a wide range of criminal charges, ranging from misdemeanors to felonies, across the State of Minnesota. Additionally, Torgerson specializes in expungements, gun rights restoration cases, and various litigation matters pertaining to Second Amendment rights.
Lynne Torgerson founded her firm in 1995 and has racked up numerous impressive victories since then. In 2009, she won a case at the US Supreme Court and won Attorney of the Year the very next year. She is dedicated to helping clients who have been accused of a crime use their rights & get a fair trial in a court of law.
She provides free consultations for those charged in criminal cases in Minnesota. To learn more about Lynne Torgerson and her comprehensive legal services, visit her website at lynnetorgerson.com
Media Contact
Company Name: Lynne Torgerson Criminal Defense Attorney
Contact Person: Lynne Torgerson
Email: Send Email
Phone: (612) 339-5073
Address:222 South Ninth Street Suite 1600
City: Minneapolis
State: Minnesota
Country: United States
Website: https://lynnetorgerson.com/