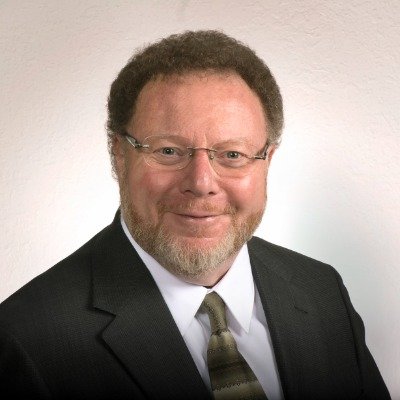 Scott Kenik discusses why the stock market is not a good investment for people nearing retirement. 
Listen to the interview on the Business Innovators Radio Network: 
https://businessinnovatorsradio.com/interview-with-d-scott-kenik-founder-and-principal-of-wealth-concepts-group-author-of-the-no-stress-retirement-roadmap/
When investing for retirement, the stock market is not always a good option. The potential of high returns entices many people, but they fail to recognize the associated risks. For those in or nearing their retirement years, there are several reasons why relying on the stock market as an investment vehicle could be unwise:
Firstly, market volatility can have drastically negative affects on portfolios composed primarily of stocks and mutual funds; when markets rise quickly and crash just as rapidly, it leaves investors with no time to adjust or take risk-mitigation strategies. This means that having too much money in the stock market can expose retirees to unnecessary risk if they do not respond quickly enough during downturns.
Secondly, it is often best to keep investments conservative regarding retirement planning. Since retirees no longer contribute to their retirement funds, stocks may not be the best option because they do not provide steady returns and can be subject to market downturns that could be difficult or impossible for investors to recover from.
Scott explained: "For those in or near retirement, a more stable approach such as fixed income investments and/or annuities may serve them better than relying heavily on the stock market. While these options may not offer the same level of potential return, they provide a much greater degree of security and stability which is essential for any retiree's financial plan." 
By taking into account potential risks associated with the stock market and opting for safer options, retirees can ensure that they are better positioned to reach their retirement goals.
Overall, the stock market can be a lucrative investment for those with time and willingness to take risks. However, it may not be the best option for those in or nearing retirement due to its volatility and lack of steady returns. Instead, retirees should focus on investing in more secure options such as fixed-income investments and annuities to maximize their chances of reaching their financial objectives without taking on undue risk.
 About D. Scott Kenik
Scott first started in the industry back in 1995. He spent several years educating financial advisors from Merrill Lynch, Morgan Stanley, Prudential, and other national companies on retirement plan design, and he worked for Metropolitan Life helping them launch a new retirement program.
There were two significant events in his life that led him to his current and most rewarding path of helping families gain financial security.
The first was his parents' retirement problems. They spent much of their retirement taking seminars and learning about investing and they traded their own accounts to supplement their retirement income. As far as he knew they were successful. They never said otherwise.
When his dad passed, his mom told him that, in fact, they had lost a lot in the stock market and she was concerned about having enough money to live on. Now, they were both smart people and had dedicated a lot of their time to learning about investing. Instead of mom enjoying her golden years, she pinches every penny hoping that her money will last.
The other significant event was the economic crash in 2008 from the mortgage crisis. He watched his retirement account drop like a rock, as did his friends and associates. He knew there had to be a better way.
If a No-Stress Retirement is a goal, feel free to contact Scott for a complementary Wealth Concepts Group consultation.
Learn More: https://wealthconceptsgroup.com/
 and get a complimentary copy of Scott's book "No Stress Retirement Roadmap https://www.nostressretirementroadmap.com/
ALL CONTENT IS FOR INFORMATION PURPOSES ONLY. OPINIONS EXPRESSED HEREIN ARE SOLELY THOSE OF WEALTH CONCEPTS GROUP AND OUR EDITORIAL STAFF. THE MATERIAL PRESENTED IS BELIEVED TO BE FROM RELIABLE SOURCES; HOWEVER, WE MAKE NO REPRESENTATIONS AS TO ITS ACCURACY OR COMPLETENESS. ALL INFORMATION AND IDEAS SHOULD BE DISCUSSED IN DETAIL WITH YOUR INDIVIDUAL ADVISER PRIOR TO IMPLEMENTATION. THE PRESENCE OF THIS WEBSITE SHALL IN NO WAY BE CONSTRUED OR INTERPRETED AS A SOLICITATION TO SELL OR OFFER TO SELL INVESTMENT ADVISORY SERVICES. ANY GUARANTEES REFER TO INSURANCE PRODUCTS AND ARE BACKED BY THE CLAIMS-PAYING ABILITIES OF THE UNDERWRITING COMPANIES.
Recent News and Interviews:
Discussing Market Volatility
https://authoritypresswire.com/d-scott-kenik-founder-and-principal-of-wealth-concepts-group-interviewed-on-the-influential-entrepreneurs-podcast-discussing-market-volatility/
Discussing Alternative Investment Options
https://authoritypresswire.com/d-scott-kenik-founder-and-principal-of-wealth-concepts-group-interviewed-on-the-influential-entrepreneurs-podcast-discussing-alternative-investment-options/
Discussing Fill-the-Gap Income Planning
https://authoritypresswire.com/d-scott-kenik-founder-and-principal-of-wealth-concepts-group-interviewed-on-the-influential-entrepreneurs-podcast-discussing-fill-the-gap-income-planning/