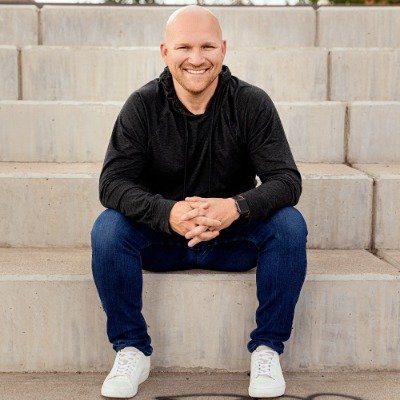 Jordan Terrel discusses the team vs. the independent agent model for realtors. 
Listen to the interview on the Business Innovators Radio Network: 
https://businessinnovatorsradio.com/interview-with-jordan-terrell-founder-of-community-team-leader-of-jordan-terrell-group/
Jordan explained: "The team vs. independent agent model is an important distinction for any realtor to understand. As the name implies, a team model typically involves multiple agents working together on behalf of their clients. The advantage of this approach is that multiple people contribute to each transaction's success, meaning that more attention can be paid to detail and customer service needs. Additionally, teams often have access to more resources such as marketing materials and technology platforms, which can help them reach more potential buyers or sellers."
The independent agent model allows agents to have more control over their business. This includes setting their own rates, choosing which properties they will list, and working with clients directly without needing approval from a brokerage or team leader. Generally, this model is an attractive option for experienced realtors who are confident in their ability to generate leads and close deals independently.
An independent agent works alone and is responsible for all aspects of the transaction from start to finish. This setup allows them more autonomy in running their business since they don't need to consult with others or compromise on decisions. However, they may lack the resources and support a team model provides, such as marketing materials or technological platforms.
On the other hand, the team approach gives agents access to support from others who specialize in different areas of the business, such as marketing and sales. Additionally, when working with a team, realtors may be able to leverage referrals from other team members that can help them build their client base faster. Teams also have an advantage when negotiating commissions since they can pool their resources and have more bargaining power.
No matter which model they choose, realtors should always act in their client's best interests while following all applicable laws and regulations. Doing so will help ensure they provide good service and create satisfied customers likely to recommend them to others. It's also essential for realtors to stay up-to-date on industry news and trends to remain competitive in today's changing market. Realtors can make sure they're offering their clients the best possible service by taking these steps.
About Jordan Terrell
With a decade-long experience in the non-profit sector, Jordan Terrell discovered his true passion for helping others and honed his skills in high-level scaling and management. Instrumental in expanding a non-profit organization from a modest 800 members to an astounding 30,000, Jordan's unparalleled expertise became the foundation for his groundbreaking entrance into the real estate industry.
At 25, Jordan began investing in real estate for his personal portfolio, marking the beginning of a remarkable journey. Obtaining his real estate license in 2017, Jordan recognized the need for innovative systems and processes to excel in the business. His relentless drive and determination led to extraordinary success; within his first six months as an individual agent, Jordan exceeded his own expectations by closing an impressive $12 million in sales.
In his first full year, Jordan's momentum continued to surge, with over $40 million in closed volume. Fast forward to today, he leads the Jordan Terrell Group, a flourishing enterprise boasting 30 licensed agents and 14 dedicated full-time staff members.
But Jordan's vision extends beyond his own accomplishments. With a mission to revolutionize the way real estate teams and solo agents operate their businesses, he is now developing a cutting-edge real estate platform. By partnering together, solo agents and teams can leverage the robust systems, processes, lead generation, administration, and internal transaction coordination staff that Jordan has meticulously built over the years.
Jordan Terrell's innovative approach empowers agents to focus on what truly matters: sales and recruiting. As he continues to challenge the status quo, Jordan Terrell solidifies his position as a pioneering force in real estate. From Jordan's vast experiences, his true passion is to help others scale their businesses and have more fun while doing it.
Learn more: https://jordanterrellgroup.com