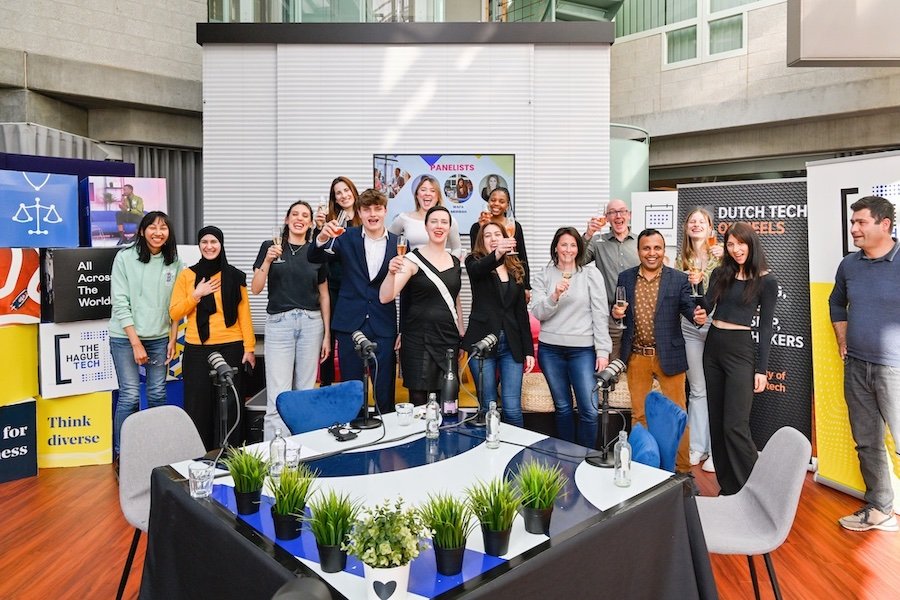 Raising the visibility of women working in tech is the mission of a new platform which has been launched in the Netherlands.
Dutch Tech on Heels aims to bring a female perspective to the tech scene and is the brainchild of Jennifer Delano and Tom van Kuijk. The pair make an unlikely team – Jennifer is a Dutch PR agent who works with tech companies and Tom is a 16-year-old high school student who was keen to find a problem he could help solve.
The aim of Dutch Tech on Heels is to highlight the achievements of women working in the tech space and the website will feature news, interviews, and events with a female focus. Analysis from McKinsey shows that women occupy just 22% of all tech roles in European companies.
Jennifer said: "Tech is a totally male-dominated space and those talented women already working in the industry are just not visible. With Dutch Tech on Heels, we wanted to create a positive informational platform which showcases women in tech and shows girls growing up that it is a career path which is open to them.
"It is the first Dutch tech wire which makes a conscious choice to focus on women. It will include information on what is happening in the world of tech, relevant events for the Dutch market, news of career moves and interviews with great examples of female leaders in the industry."
Dutch Tech on Heels launched in June after an event at The Hague Tech in which a panel of experts discussed how women could advance their careers in the tech industry. Jennifer and Tom now hope that women working in the sector will collaborate with the English-language website by sending them their news and writing guest columns. 
Jennifer added: "From a money perspective, it is crazy that more women aren't working in tech. Diverse teams are more productive and innovative. 
"Take the iPhone as an example – it is designed by men for men and is uncomfortable for many women to hold and yet more women than men actually use iPhones. Having a female perspective will help tech companies develop better products and services."
Find out more about Dutch Tech on Heels at www.dutchtechonheels.com