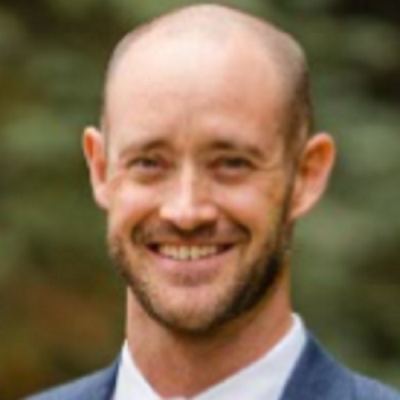 Benjamin Martin discusses the current industry trends in Commercial Lending.
Listen to the interview on the Business Innovators Radio Network: 
https://businessinnovatorsradio.com/interview-with-benjamin-martin-senior-vp-commercial-lending-with-collegiate-peaks-bank/
Commercial lending is a rapidly changing field, with new trends emerging regularly. As a commercial lender and relationship manager, staying abreast of these developments is essential to advise clients better and meet their needs. One of the most significant trends shaping commercial lending today is asset-based lending (ABL). This type of financing has become increasingly popular due to its flexibility and ability to provide lenders with security against potential losses. ABL loans are typically secured by collateral such as accounts receivable, inventory, equipment, and real estate.
Over the last 15 months, interest rates have substantially increased due to Federal Reserve policy actions in an effort to slow inflation in the US Economy. Technology has also played an important role in Banking, with new online and mobile platforms making it easier for companies to access not just capital, but their banking information quickly and efficiently. A more robust Financial Technology (FinTech) strategy has been employed by Banks of all sizes to better serve its clients and become more competitive in the market.
Benjamin explained: "Banks and other financial institutions have continuously adapted a variety of new regulations to better protect consumers and businesses while still meeting their needs. This includes enhanced transparency requirements and risk management measures designed to prevent fraud and abuse. Institutions must also be mindful of the changing economic climate, which can significantly impact their lending decisions."
Relationship Managers can more effectively advise clients to meet their specific needs by understanding these trends – including asset-based lending, rising interest rates and impact on the greater US Economy, technological advances, and regulatory updates.
About Benjamin Martin
A Colorado native, I have been in Denver's banking community since 2001, serving both consumer and commercial clients. I've had the opportunity to work for both large and small banking institutions, and feel that community banking embodies my desire to help and reinvest my talents in the Denver area. I enjoy working with all types and sizes of clients in a variety of industries.
Outside of banking, I have a passion for the outdoors; I love to downhill and back country ski, camp, mountain bike, climb Colorado's 14,000-foot peaks, and coach soccer.
Learn more:  https://www.collegiatepeaksbank.com