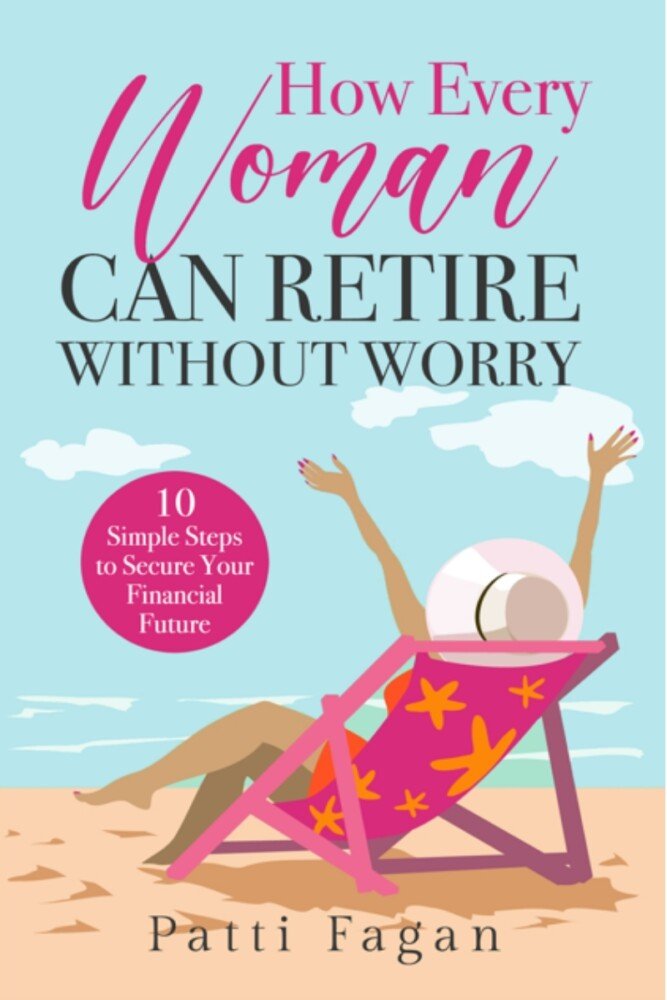 Ramsey Solutions Master Financial Coach and former retirement planner Patti Fagan's recent release, How Every Woman Can Retire Without Worry: 10 Simple Steps to Secure Your Financial Future, climbed to the top spot in the Christian Stewardship and Service Industry categories. The book also reached the Number three spot in the Women and Business category.
For anyone concerned about having enough money to support themselves when they can no longer work, this book will be a new best friend and blueprint for financial success. As a women's financial coach and former retirement planner, Patti has helped hundreds of women create financial security to last their lifetime. Imagine retirement years filled with peace of mind and financial security, knowing the money will never run out. It's time to make that dream a reality with How Every Woman Can Retire Without Worry.
Patti Fagan empowers readers to become financially savvy women who know they'll have enough to retire. She shares expert advice on creating guaranteed income for life, side hustles, calculating retirement income needs, saving more for retirement, long-term care insurance, annuities, and much more. How Every Woman Can Retire Without Worry goes beyond just providing financial strategies as Patti delves into the emotional side of money, helping others overcome limiting beliefs that could hold them back from building wealth. Through real-life case studies, she demonstrates how women have retired early by implementing these proven strategies.
In response to the book hitting Number One, Fagan stated, "It was such a rewarding and surreal experience to watch my book reach Best Seller status on Amazon. Knowing that my passion for women's financial security and all the years of hard work as a retirement planner empower women everywhere and make a difference for many readers. That's the best feeling ever!"
With growing concerns women have about retiring with income for life, financial freedom, and peace of mind, How Every Woman Can Retire Without Worry subject matter is a hot topic and a must-read for women who worry about retiring without money.
ABOUT THE AUTHOR
Patti Fagan is an author, Christian Life Coach, Ramsey Solutions Master Financial Coach, and former retirement planner. She is also a prayer warrior, serving on the prayer team at her local church, holds a certificate in Healing Ministry, and is an award-winning co-author of She Writes for Him: Stories of Resilient Faith (Redemption Press). In addition to running an independently owned financial services office, Patti has coached women on faith, money, business, and life purpose for over thirteen years. She provides articles, books, and resources to support women in living their dream life. Ultimately, she is devoted to her mission: to provide inspiration, resources, and tools to help women claim all the goodness and abundance God has for them. Patti is a wife, mother, and Yorkie mommy. You can reach Patti online at www.PattiFagan.com
To learn more about Patti Fagan, visit https://pattifagan.com/
How Every Woman Can Retire Without Worry: 10 Simple Steps to Secure Your Financial Future is now available on Amazon.com at https://www.amazon.com/dp/B0C9SPPF18/