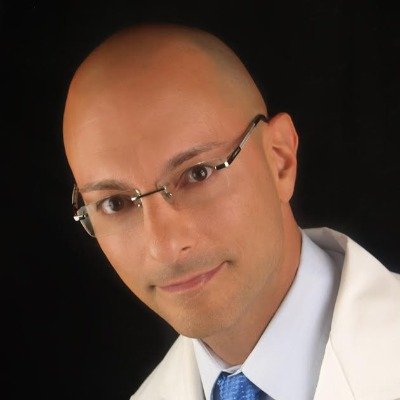 Dr. Lonnie Herman discusses coping with the emotional impact of living with a chronic disease.
Listen to the interview on the Business Innovators Radio Network: https://businessinnovatorsradio.com/interview-with-dr-lonnie-herman-creator-of-the-rapid-health-restoration-system-discussing-what-causes-chronic-diseases/
 When living with a chronic disease, individuals may experience strong emotions such as frustration, sadness, anger, anxiety, and depression. These feelings are common and can be completely relieved with his safe and effective care, in ways never imagined possible. While a normal emotional state can be restored as a result of Dr. Herman's care, he does advise people to follow some coping strategies to help them manage their lives, while they are restoring their health.
Dr. Herman explained: "It is known and proven that deeply embedded infections and toxins in emotional controlling parts of the brain are one of the main reasons why people suffer emotional instability; and these same disease-causing infections and toxins are the cause of their chronic physical illness as well. He does advise some of his patients that one of the most important steps, before and during the healing process, to managing these emotions is to talk about them. Talking openly about your feelings allows you to process and release some of their intensity. You might consider joining a support group for people dealing with similar experiences, talking to a therapist or counselor specializing in helping patients cope with chronic illnesses, or speaking with close family members and friends who are supportive and understanding."
It is also essential for people to take care of themselves both physically and emotionally when dealing with a chronic illness.  Dr. Herman's unique approach will help the person restore optimal health both physically and emotionally.  Some other positive lifestyle habits might make the journey slightly easier. Exercise, for some, can help reduce stress and boost their mood, while eating healthy foods can help support overall well-being. Dr. Herman provides an anti-inflammatory diet for patients under his care.
Additionally, engaging in activities that bring joy – like listening to music, spending time in nature, or practicing a hobby – can provide an outlet for emotional release.  Pacing themselves is also essential when living with a chronic disease. That means breaking down overwhelming tasks into small steps and focusing on achieving them individually rather than trying to do everything simultaneously. This will help prevent burnout or fatigue and enable people to achieve more meaningful results over time.
Finally, Dr. Herman says, "It is important to follow every step of their customized treatment plan so they can rapidly restore their optimal health by cleansing their cells from the root causes of disease."
About Dr. Lonnie Herman
Dr. Herman has helped countless people, restore their optimal health, who have suffered from terrible chronic diseases.
His passion and life mission is restoring hope to people who were told there was no hope. He fulfills this passion by using a very precise, scientifically based method to uncover the root cause of any disease, and rapidly eradicate that cause through personalized protocols that are uniquely designed for every person.
So far, thousands of his patients suffering from debilitating and chronic illnesses have fully recovered their optimal health. Their success is the reason he is so completely invested in the cause he embarked on 12 years ago.
His scientific pursuits and vast postgraduate studies included a deep dive into neurodegenerative and autoimmune diseases, as well as diseases that seem to have genetic origins.
These diseases are destroying the lives of millions of people every year. Diseases such as Lupus, Parkinson's Disease, or Multiple Sclerosis, condemn people to a life of progressive degeneration, loss of neuromuscular control, and eventually death.
While other diseases like Fibromyalgia, Lyme Disease, painful nerve disorders like neuropathy, debilitating migraines, endometriosis, and low energy conditions like chronic fatigue syndrome rob people of the good quality of life that they deserve.
When these people come to see him, they have typically exhausted all the available medical avenues and spent a fortune in an attempt to get relief.
His method has successfully helped these kinds of people, from young children to the elderly, to fully restore their optimal health.
They are now enjoying a full life again.
Learn more: https://drlonnieherman.com/
Recent News and Interviews: 
Discussing Water Memory: 
https://authoritypresswire.com/dr-lonnie-herman-creator-of-the-rapid-health-restoration-system-interviewed-on-the-influential-entrepreneurs-podcast-discussing-water-memory/ 
Discussing how to stop chronic disease without medication:
https://authoritypresswire.com/dr-lonnie-herman-creator-of-the-rapid-health-restoration-system-interviewed-on-the-influential-entrepreneurs-podcast/