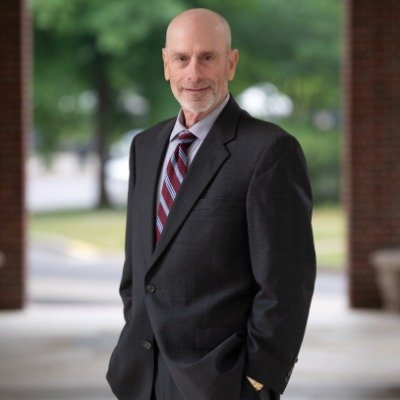 Gary Scofield discusses Annuities 101. 
Listen to the interview on the Business Innovators Radio Network: https://businessinnovatorsradio.com/interview-with-gary-scofield-founder-of-mansfield-financial-strategies-discussing-annuities-101/
Annuities are long-term investments that may not be suitable for everyone. The episode emphasizes that the suitability of an annuity depends on an individual's specific situation and goals. It is mentioned that individuals who are financially secure and not concerned about running out of money, like Bill Gates, may not need an annuity. However, those who are healthy and desire a secure stream of income that they cannot outlive, or those who want to provide for their spouse or heirs, may benefit from an annuity. The episode highlights that annuities are designed to provide a steady and guaranteed income in retirement, unaffected by market fluctuations. However, it is crucial to carefully consider one's financial situation and goals before investing in an annuity, as they are not suitable for everyone.
According to the episode, annuities offer a stream of income that is guaranteed for life. This means that regardless of how long an individual lives, they will continue to receive income from the annuity. This feature is particularly advantageous for those seeking a secure income during retirement. Annuities also serve as a means to provide for loved ones, ensuring that there will always be financial support available. However, it is important to note that annuities are long-term investments and their suitability varies depending on an individual's specific circumstances and goals.
There are many different varieties of annuities sold by carriers. Typically, an investor, known as the annuitant, makes a single cash premium to own the annuity. After the contract is issued, the owner can choose to annuitize the contract and start receiving payments. This process provides a predictable and guaranteed stream of future income during retirement or until the death of the annuitant or joint annuitants.
Alternatively, an investor can defer annuitizing and receive their payments at a later time. This option can be used to hedge against long-term care cost increases or maximize a lump sum death benefit for a named beneficiary.
Gary also acknowledges that annuities have had a bad reputation in the past, but much of it was unjustified. In the past, annuities had higher surrender fees and limited options, with only fixed or variable annuities available. Fixed annuities had low returns, while variable annuities carried market risks. Some financial advisors placed clients in unsuitable annuity products due to a lack of education or honesty.
Gary explained: "We take a personalized approach to help individuals by understanding their unique circumstances, goals, and concerns. As independent advisors, we have access to diverse products and solutions to create comprehensive plans that provide secure and predictable lifetime income. Our mission is to guide people towards a worry-free retirement, building lasting relationships along the way."
About Gary Scofield
Gary is an accomplished financial advisor who has spent over four decades dedicated to guiding clients toward financial prosperity in retirement. With impressive credentials, including a lifetime membership in MDRT (Million Dollar Round Table), Gary's expertise shines. His certifications as a Certified Senior Advisor (CSA®) and Certified Long-Term Care (CLTC®) specialist demonstrate his proficiency in navigating the complexities of senior financial planning and long-term care. Pursuing additional designations in ChFC and CLU, Gary remains at the forefront of industry knowledge.
Learn More: https://mansfieldfs.com/