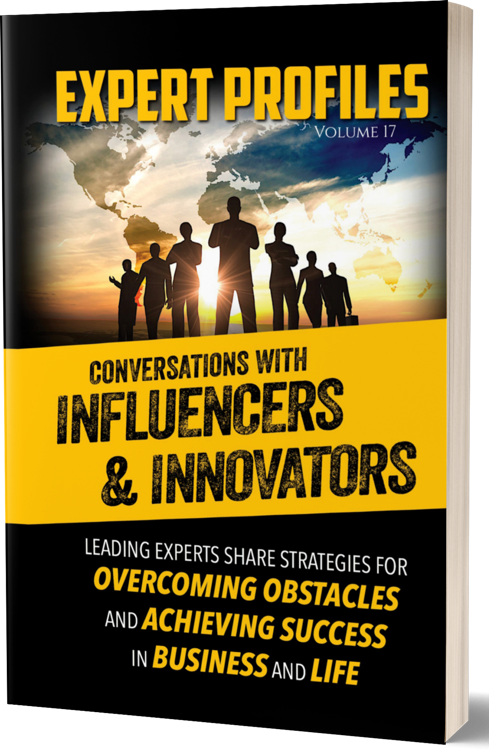 "Expert Profiles Volume 17 – Conversations with Influencers & Innovators" hit Amazon.com's bestseller list on August 16, 2023, in the Business Consulting, Real Estate Investments, and Personal Money Management categories. The book was also a Number One Amazon Hot New Release in several categories.
100% of the royalties from the retail sales of the Expert Profiles book series are donated to Global Autism Project.
In response to the book reaching Number One, Expert Profiles Project Coordinator Heather Mize said, "We are excited the book hit the Best Seller list. We were able to bring together business owners, entrepreneurs, and community leaders who are actually in the trenches, working hard every day, and willing to share their experiences to benefit their communities and a great cause."
Mize expressed appreciation for the book's contributors, saying, "We are extremely fortunate to have the caliber of experts who gave their time to be interviewed for this project. Each one is a true advocate and educator. Amazon putting this book at the top of their Best Seller list in so many categories is an incredible achievement and puts a spotlight on the appreciation and recognition they deserve."
'Expert Profiles Volume 17' contains powerful and fascinating conversations with passionate, dedicated, and driven individuals who have played such an influential role in the success of so many others, and features conversations with:
David Abrahams — Real Estate with Character

Francisco Bermudez Jr — San Antonio's HVAC Expert

Marco Flores — San Antonio's Trusted CPA

Sally Gimon — A Concise Introduction to Tax-Saving Trusts

Regina Gulbinas — Inside the Mind of a Seasoned Business Strategist: Unveiling Key Business Insights

L. Paul Hood, Jr — Unveiling the Secret of Buy/Sell Agreements

Donovan Manley — Mastering Leadership and Fulfillment

Lynda J. Roth — Streamlining Operations in Mid-Market Companies

Jaime Sepulveda — Strategic Property Management (SPM)

Shannon Simmons — Achieving Financial Balance for Entrepreneurs

Sofiya Stasiv — Unveiling the Journey of Holistic Wellness Coaching
"Expert Profiles Volume 17 – Conversations with Influencers & Innovators" is now available in Digital and Paperback editions through Amazon at https://www.amazon.com/dp/B0CF5JZ5VT/ as well as most major online and offline bookstores and retailers.
About Global Autism Project:
Global Autism Project 501(c)3 is a nonprofit organization that provides training to local individuals in evidence-based practices for individuals with autism. Global Autism Project believes that every child has the ability to learn and that their potential should not be limited by geographical bounds. The Global Autism Project seeks to eliminate the disparity in service provision seen around the world by providing high-quality training to individuals providing services in their local community. This training is made sustainable through regular training trips and contiguous remote training.
To learn more about Global Autism Project, visit https://globalautismproject.org/.