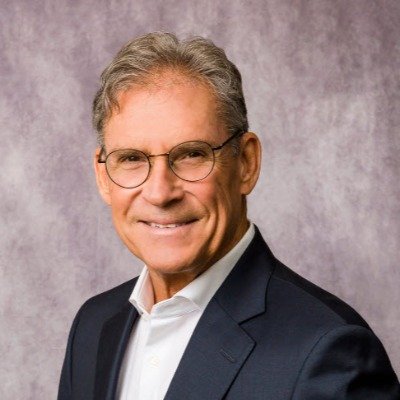 Bill Andrews discusses the importance of protecting your wealth. 
Listen to the interview on the Business Innovators Radio Network: https://businessinnovatorsradio.com/interview-with-financial-professional-bill-andrews-discussing-how-to-protect-wealth/
Protecting wealth is crucial due to the multitude of risks individuals face. In this episode, financial professional Bill Andrews highlights various risks that can impact wealth. He acknowledges the increasing volatility in the market and identifies six categories of risks individuals are currently dealing with, including inflation, interest rates, treasuries, and other external factors beyond their control.
Bill emphasizes the need for individuals, particularly retirees or those nearing retirement, to protect their wealth from these external threats. He cautions against relying solely on internet searches for solutions, stressing the importance of professional guidance.
One strategy Bill recommends for wealth protection is investing in accounts that offer substantial stock index returns while guaranteeing protection against downside losses. This approach allows individuals to participate in potential market growth while safeguarding their investments from volatility.
Additionally, Bill emphasizes the significance of asset allocation and diversification. He explains that many individuals have a larger portion of their investments in the stock market and a smaller percentage in bonds for safety. However, he warns that rising interest rates can negatively impact bond prices, underscoring the need for careful consideration and management of investment portfolios.
Bill explained: "Why do you think it's time to protect your wealth? One word, risk, or better yet, a confluence of a multitude of risks. Things are getting crazy out there. I'll give you a list, a little rundown here about six different categories that we're dealing with today. The first one is debt risk. We're already seeing all sorts of debt going through the roof, for instance. I was just on a call the other day and the economist that was speaking said that the credit card debt in the US alone has exceeded for the first time one trillion dollars. Everybody knows that interest rates have been rising. Just in the last year, the rates on treasuries have multiplied by seven times. So,  they're not only moving big, but they're moving fast, which leads to bond price decline risk."
About Bill Andrews
With over four decades of experience in the insurance, banking, and brokerage industries, Bill Andrews began his career in 1979 as a life insurance and securities professional. The financial world became his early playground and he loved it.
In the 1980s he joined one of the most respected firms in the securities industry and gained valuable expertise advising and planning for many of the retirees making their way south from the northeastern seaboard.
Having grown up in Miami, Florida, he had the opportunity to work with his father, his first mentor and respected private yacht captain who catered to the mega-wealthy, politicians, and corporate titans. The experiences gleaned from living and working on these floating hotels provided him with unique insights, and a rare opportunity to observe and converse with some of the world's most successful people.
Throughout his career, he received numerous awards and accolades, including being recognized as a top representative for numerous nationally ranked banking, insurance, and securities behemoths, thanks to his unwavering dedication to success and client service.
Since 1995, he has been managing his own retirement planning practice. Over the past two decades, he sponsored and spoke at more than 200 financial seminars on topics such as 401k/IRA rollovers, cash management, investment tax strategies, annuity and asset allocation, investment and income planning, and Social Security planning. Additionally, he has frequently collaborated with CPAs and attorneys to provide expert guidance on tax, estate, and trust planning.
Between 2002 and 2005, he partnered with a physicians' financial advisory, and practice management firm, participating in speaking engagements focused on pre-retirement and retirement planning for practicing physicians.
For the past decade, he has been advising on 403b, 457, 401k/IRA rollover and pension planning in 15 San Francisco Bay Area and Silicon Valley school districts, conducting over 100 retirement and compliance seminars for all levels of educators from janitors to superintendents.
So far, over the course of his career, he has advised thousands of individuals and families. These relationships and experiences translated into valuable lessons, stories, and life experiences. His clients have benefited richly from his lifetime of seasoned insights.
He frequently travels for business or pleasure but usually both. As his clients retire many are relocating from the West Coast closer to their children and grandchildren or simply to realize their dreams. He estimates his client base now spans 17 states. He hikes the Great Northwest forests, rivers, and the most majestic NW Pacific coast beaches. He even indulges in a little salmon fishing on the Columbia River.
As he continues to adopt new technologies and grow his practice, he is driven by a passion for the industry and a commitment to being productive, balanced, and helpful thereby, meeting his own retirement goals. He looks forward to building new relationships and experiencing an abundant life filled with love and happiness.
"MY STRONG BELIEF IN EDUCATION AND PLANNING HAS BEEN THE FOUNDATION OF MY CLIENT'S SUCCESS"
Recent news and interviews: