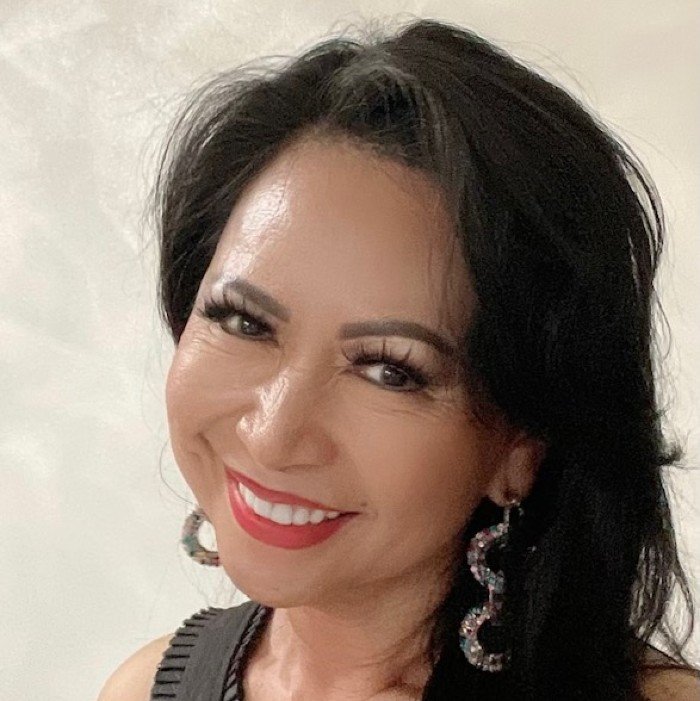 With the launch of "Top 50 Fearless Leaders Volume 2," Joni Redick-Yundt has seen her story captivate readers internationally, rocketing the book to the #1 spot on bestseller lists in the USA, Canada, United Kingdom, and Australia, thus marking it as a No. 1 International Bestselling book.
The International Association of Top Professionals (IAOTP) could not be prouder to announce the international acclaim and success that "Top 50 Fearless Leaders Volume 2" has garnered. With Joni Redick-Yundt as one of the featured leaders, the book has resonated powerfully with readers, leading to its meteoric rise to the top of bestseller lists in four countries.
Impressively, the book has outperformed a series of widely acclaimed titles. On its successful launch, it surpassed sales of numerous revered works of literature, including "Think and Grow Rich" (Napoleon Hill), "Rich Dad, Poor Dad" (Robert Kiyosaki), "The 7 Habits of Highly Effective People" (Stephen Covey), "The E-Myth Revisited" (Michael Gerber), "Good to Great" (Jim Collins), "Start With Why" (Simon Sinek), "Influence" (Dr. Robert Cialdini), and more. This accomplishment not only highlights the incredible appeal of Joni's story but also underscores the book's broad relevance and influence among readers globally.
Joni Redick-Yundt is an emblem of perseverance, optimism, and innovation. As the CEO and Founder of FAMES HAWAII, a 501(c)3 non-profit organization dedicated to mentoring, educating, motivating,  developing leadership skills and supporting Hawaii's entrepreneurs, Redick-Yundt has exhibited a relentless commitment to uplifting her community. Under her guidance, FAMES HAWAII has awarded over half a million dollars to deserving students and fostered entrepreneurial growth through networking and mentorship.
Her diverse career, from a dedicated nurse to the record-breaking sales director for Mary Kay cosmetics in Hawaii, an International Luxury handbag designer, and was the owner of Joni's Paradise Limousine Service, boasting celebrity clientele, is nothing short of extraordinary.
IAOTP's "Top 50 Fearless Leaders Volume 2" doesn't just capture Joni's business acumen but also delves deep into her philanthropic spirit. As the owner and executive director of Miss Paradise Hawaii, Miss Waikiki, and Miss Paradise Hawaii Outstanding Teen, Redick-Yundt is inextricably linked with Miss America Pageant, the largest Scholarship Program in the world.
Having been crowned Mrs. Honolulu International and Mrs. Hawaii United States, Redick-Yundt has also been recognized for her impact on the business and cultural landscapes of Hawaii and beyond. Her accolades span from being named the U.S. SBA Business Champion of the Year in 2016, and U.S. SBA Businesswomen Advocate for 2002 to receiving a spot on the list of top 5 most intriguing people in Hawaii in 2006.
Redick-Yundt was the founder and president of the Million Dollar Chapter of Business Network International (BNI), the largest & fastest record-breaking chapter in Hawaii and the top 5 International in 37 countries with 5,000 Chapters.
Stephanie Cirami, President of IAOTP, remarked, "Joni Redick-Yundt's story in ,Top 50 Fearless Leaders Volume 2, is a testament to the indomitable human spirit. Her journey, marked by resilience, innovation, and a desire to give back, continues to inspire readers around the world."
As the book continues its journey on international bestseller lists, Redick-Yundt's narrative stands as a beacon for entrepreneurs, community leaders, and anyone aspiring to make a positive change in their world.
About IAOTP:
The International Association of Top Professionals is a distinguished networking organization committed to recognizing and connecting top professionals globally. Through IAOTP, members gain unique opportunities for collaboration, public speaking, and mentorship, ensuring consistent growth and recognition in their respective domains.