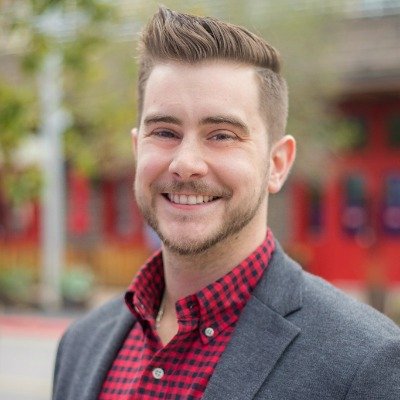 Ron Cook Jr. discusses expert insights on secure retirement strategies. 
Listen to the interview on the Business Innovators Radio Network: https://businessinnovatorsradio.com/interview-with-ron-cook-jr-owner-of-rc-wealth-advisors-discussing-secure-retirement-strategies/
The episode focuses on secure retirement strategies and features guest Ron Cook Jr., owner of RC Wealth Advisors. The conversation highlights the significance of market dips in retirement planning and emphasizes the two phases of retirement: the accumulation phase, where individuals save and invest money, and the preservation and distribution phase, which occurs after age 60. During the preservation and distribution phase, individuals must prioritize preserving their retirement savings and generating a monthly income to cover expenses.
The discussion underscores the impact of market volatility on retirement assets, particularly for those with volatile accounts like a 401k. Ron Cook Jr. introduces a golden rule of securing 5% to 10% of retirement assets to mitigate the effects of market dips. By limiting the drop in investment accounts to this range, individuals can recover more quickly and avoid significant financial setbacks.
Additionally, it emphasizes the importance of considering potential gaps in retirement planning, such as unexpected expenses, healthcare costs, and changes in lifespan. Ron Cook Jr. suggests that individuals should have other investments and a cash reserve to cover these gaps. The goal is to maximize spending and ensure that assets are available to meet retirement needs.
Ron explained: "There are two phases of retirement that people go through when they're first starting to work, They go through this thing called the accumulation phase where they're just putting money into their accounts. But then once they hit past age 60, they really have to consider another strategy. It's a whole other ball game."
Ron concludes by highlighting the need for secure retirement strategies that address market volatility, preserve retirement assets, and provide a consistent income stream to cover expenses during retirement. Ron Cook Jr.'s expertise in this area is acknowledged, and listeners are encouraged to visit retirementmoneyschool.com for more in-depth education on secure retirement strategies. Those interested in connecting with Ron Cook Jr. can visit rcwealthadvisors.com or reach out to RC Wealth Advisors directly.
Ron also shared: "Going into retirement make sure you have a plan that is simple, secure and smart."
About Ron Cook Jr.
Ron Cook Jr. is an independent Investment Advisor Representative that helps families with the fear of possibly running out of money in retirement, lowering or eliminating retirement financial risks, and protecting their retirement funds from unexpected life events. He prides himself in making complex situations simple and easy to put into place with comprehensive retirement planning.
Ron loves his God, country, and family. He is a big New England Sports fan, he has two French bulldogs, and has an annual pass to Disney World where he and his wife got married.
Learn More: https://www.rcwealthadvisors.com/  and https://www.retirementmoneyschool.com/
Recent news and interviews:
Ron Cook Jr discusses a simple retirement strategy:
https://authoritypresswire.com/ron-cook-jr-owner-of-rc-wealth-advisors-interviewed-on-the-influential-entrepreneurs-podcast-discussing-a-simple-retirement-strategy/
Investment Advisory Services offered through Retirement Wealth Advisors, Inc. (RWA) an SECRegistered Investment Advisor. RC Wealth Advisors and RWA are not affiliated. Investing involves risk including the potential loss of principal. No investment strategy can guarantee a profit or protect against loss in periods of declining values. Opinions expressed are subject to change without notice and are not intended as investment advice or to predict future performance. Past performance does not guarantee future results. Consult your financial professional before making any investment decision.This information is designed to provide general information on the subjects covered, it is not, however, intended to provide specific legal or tax advice and cannot be used to avoid tax penalties or to promote, market, or recommend any tax plan or arrangement. Please note that RC Wealth Advisors and its affiliates do not give legal or tax advice. You are encouraged to consult your tax advisor or attorney.Annuity guarantees rely on the financial strength and claims-paying ability of the issuing insurer. Any references to protection benefits or lifetime income generally refer to fixed insurance products. They do not refer, in any way to securities or investment advisory products or services. Fixed Insurance and Annuity product guarantees are subject to the claims‐paying ability of the issuing company and are not offered by Retirement Wealth Advisors, Inc.