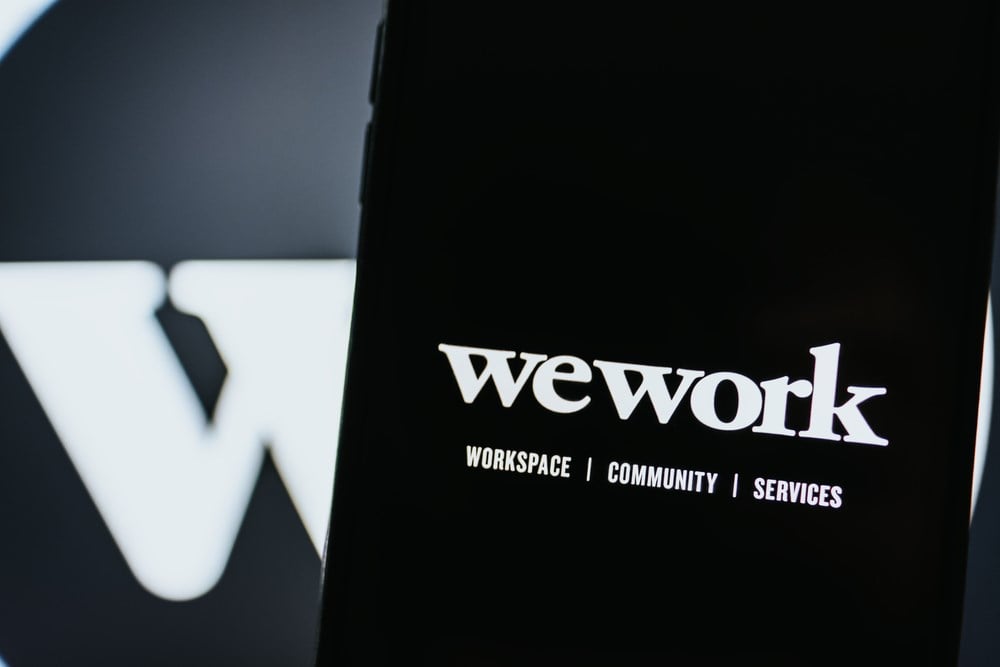 WeWork (NYSE: WE) experienced a remarkable surge of 62.15% on Tuesday, briefly surpassing the 100% mark intraday despite the absence of any significant news catalyst. 
The driving force behind this dramatic uptick was the extraordinary trading volume, reaching an impressive 61.5 million shares exchanged in a single day. The stock followed Tuesday's impressive showing with another high volume day yesterday, trading almost 54 million shares. 
With recent company developments, soaring stock price, and volume, the question arises: Is WeWork becoming a meme stock worth considering, or is it time to ring the register or avoid it altogether?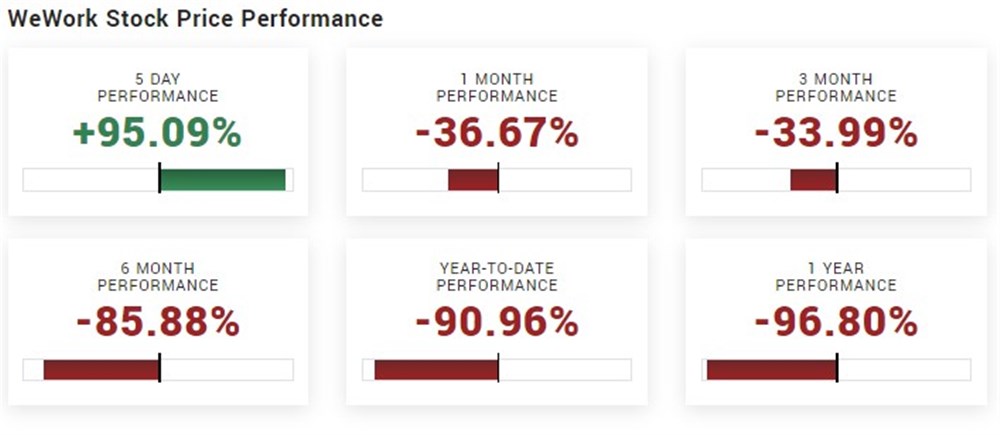 WeWork Inc. is a global provider of flexible workspace solutions for individuals and businesses. Their offerings include workstations, private offices, customized floors, and amenities like private phone booths, internet, printers, mail handling, and cleaning services.
They also offer additional services such as HR, payroll, remote workforce solutions, dedicated internet, and IT equipment co-location.
Significant Company Developments
The buzz surrounding WE began after the stock crashed by almost 40% following the release of earnings and statements made by the company in early August. However, by the end of that week, the stock was virtually unchanged after clawing back its losses from earlier in the week. The main takeaway from the earnings release was the comments made by the company, warning investors that substantial doubts exist about the company's ability to continue as a going concern. 
More recently, two crucial company developments have unfolded. Firstly, on September 1, the company announced that it completed a 1-for-40 reverse stock split. The reverse stock split enabled the company to regain compliance with the NYSE by meeting the $1 per share minimum closing price requirement. If WE stock fails to maintain a $1 share price for 30 consecutive days, the NYSE might trigger a delisting.
Secondly, the most recent development from the company is from the beginning of September when WE announced that it plans to negotiate almost all of its leases to lower operating expenses and stay in business. The company said that while it expects to remain in most of its markets and buildings, it will exit unfit and underperforming locations. 
A large, sustained, and growing short interest is crucial for a meme stock to get going. However, that appears to be absent in the case of WE. Only 4.28% of the float is sold short, or 2.2 million shares. That equates to almost $11 million in the dollar volume sold short.
Should You Invest?
Retail traders are building a lot of hype around WeWork because it bears many similarities to previous meme stocks. Or does it?  Of course, anything is possible in the market, but WeWork is unlikely to follow GameStop's (NYSE: GME) path and reach similar levels of market impact for several reasons. The Lack of short interest, current market environment, float size, and company fundamentals are just a few reasons to name.
The numbers don't lie, and it's important to note that the company had a net loss in the first half of the year totaling $700 million after losing about $2.3 billion in 2022. As of June 30, WE had $205 million in cash and $2.91 billion in long-term debt.