Cybersecurity Caucus has announced the release of a guide to best security practices, designed to inform small business owners about the importance of secure cookies in regards to maintaining privacy.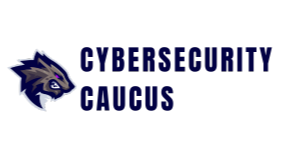 New York, United States - September 27, 2023 —
The release of the new guide is a reflection of the company's commitment to providing up-to-date information and recommendations for small businesses to implement best cybersecurity practices and guard against malware, ransomware, and phishing attacks.
More information can be found at https://cybersecuritycaucus.com/the-role-of-cookies-in-web-security-best-practices
The latest guide focuses on the role of cookies in maintaining web security and covers a range of topics, including what cookies are, why they are important, different types of cookies, how to set up better web security, encryption methods, potential risks, and compliance regulations.
Research from the Cyber Management Alliance shows there is a strong link between cookies and cybersecurity, as correct management can help protect confidential data, while reckless usage is likely to lead to an increased level of cyber threats and risks for businesses. Recognizing that many business owners may not fully understand the role of cookies, the cybersecurity professionals at Cybersecurity Caucus provide an explanation of why they matter.
"You need to understand the importance of cookies in web security," says a company spokesperson. "We'll guide you through best practices for using cookies to enhance your website's security. From managing permissions to securing user sessions, we've got you covered."
To help readers understand the function of cookies in protecting privacy and data, the guide explains various types of cookies, including session, persistent, third-party, and secure, with a focus on how secure cookies can provide proper encryption and protection for personal details, making a business's website less vulnerable to hackers.
An explanation of cookie encryption methods is included, as well as a discussion of security vulnerabilities, such as cross-site scripting (XSS) attacks or session hijacking, which can put user data at high risk.
In terms of best practices, Cybersecurity Caucus recommends appropriate ways to manage cookies, including setting expiration dates within a proper timeframe, changing permissions and settings, and adjusting browser settings so third-party cookies cannot be stored on devices.
The guide also includes information about how to enable two-factor authentication, ensure that only secure HTTP-only cookies are used, and regularly rotate session IDs, as well as maintain compliance with cookie regulations and current data privacy laws.
Further details can be found at https://cybersecuritycaucus.com
Contact Info:
Name: Scott Hall
Email: Send Email
Organization: Cybersecurity Caucus
Address: 60 W 23rd St Suite 638, New York, NY 10010, United States
Website: https://cybersecuritycaucus.com/

Source: PressCable
Release ID: 89108709
Should you come across any errors, concerns, or inconsistencies within this press release's content, we urge you to reach out without delay by contacting error@releasecontact.com. Our committed team will promptly address your feedback within 8 hours and take appropriate measures to resolve any identified issues or guide you through the removal process. Providing accurate and dependable information remains our utmost priority.