Cybersecurity Caucus has released a guide to small business cybersecurity, for entrepreneurs who seek protection against different forms of cyberattacks, including ransomware, malware, and phishing.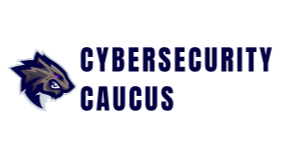 New York, United States - September 28, 2023 —
The new guide covers the basics of cybersecurity for small businesses, including reasons why it is important, possible repercussions of cyberattacks, common criminal tactics, risk assessment protocols, and best practices for enhanced security.
More information can be found at https://cybersecuritycaucus.com
Coming at a moment in history when cyberattacks pose an increasingly serious threat to the success of small businesses, the 2023 guide from Cybersecurity Caucus provides a starting point for business owners and their employees to recognize cybercrime when it occurs and defend against it.
Recent statistics from the Cybersecurity and Infrastructure Security Agency (CISA) show that small businesses are more than three times more likely to become the targets of cybercrime than large corporations, and in 2021, the total cost of cyberattacks to small business owners in the United States reached $2.4 billion. The professionals at Cybersecurity Caucus provide key guidelines and information to help entrepreneurs understand and prevent cybercrime.
"Our mission is to empower small businesses with the knowledge and insights they need to navigate the complex world of digital threats," says a company spokesperson. "While the digital age offers countless opportunities for growth and innovation, it also presents unique challenges in the realm of cybersecurity."
Recognizing that many small business owners may not fully be aware of the dangers posed by cybercriminals, the guide covers reasons why cybersecurity is important, including possible data loss, a tarnished reputation, and financial damages.
The guide outlines characteristics of different types of cyberattacks, including ransomware, malware, and phishing, with suggestions on how to protect against each crime category. Possible action points for businesses are provided, including software and operating system updates, establishing strong passwords, setting up multi-factor authentication and security protocols, such as WPA2, and limiting administrative privileges.
Readers will also find advice on how to conduct a thorough risk assessment, evaluate current cybersecurity practices, identify assets that are in need of protection, secure sensitive data, and train employees to stay alert for malicious software and codes.
With a range of cybersecurity solutions for small businesses, the professionals at Cybersecurity Caucus are available to answer further questions and to mentor business owners through the process of increasing their level of security against ongoing digital threats.
Further details can be found at https://cybersecuritycaucus.com
Contact Info:
Name: Scott Hall
Email: Send Email
Organization: Cybersecurity Caucus
Address: 60 W 23rd St Suite 638, New York, NY 10010, United States
Website: https://cybersecuritycaucus.com/

Source: PressCable
Release ID: 89108701
If there are any deficiencies, discrepancies, or concerns regarding the information presented in this press release, we kindly request that you promptly inform us by contacting error@releasecontact.com. Our dedicated team is committed to addressing any identified issues within 8 hours to guarantee the delivery of accurate and reliable content to our esteemed readers.