--News Direct--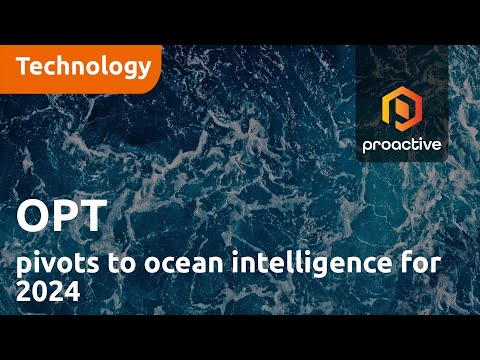 Ocean Power Technologies (OPT) CEO Philipp Stratmann joined Natalie Stoberman from the Proactive studios to discuss the company's growth strategy in the field of ocean intelligence.
Stratmann said OPT has successfully pivoted into the ocean intelligence industry, offering connectivity solutions, platforms, and services to enhance ocean data provision. This growth presents opportunities for OPT to expand into new areas of the ocean industry, including defense, national security, and autonomous solutions.
Stratmann also emphasized the importance of ocean security as a national security concern, highlighting the need for innovative and autonomous technologies to protect large oceanic areas from illegal fishing, weather events, and unauthorized intrusions. The company is poised to capitalize on these opportunities and contribute to the advancement of ocean protection and data collection.
Contact Details
Proactive Investors
+1 347-449-0879
na-editorial@proactiveinvestors.com
View source version on newsdirect.com: https://newsdirect.com/news/ocean-power-technologies-taking-successful-pivot-to-ocean-intelligence-into-2024-fiscal-year-836399910