Conveyor belt manufacturer, One Industries, attended the Industry Showcase Event for Queensland's Manufacturing Month. During the event, held at Parliament House in Brisbane, they took the stage to demonstrate new products, innovations, and more.
Brisbane - September 23, 2023 —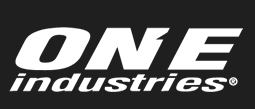 One Industries, a leading conveyor belt cleaning manufacturer, proudly represented its innovative solutions and products at the Industry Showcase event held at Parliament House in Brisbane for Queensland's Manufacturing Month. The event, which showcased the state's diverse manufacturing capabilities, provided a platform for One Industries to demonstrate its commitment to excellence and innovation in the Queensland manufacturing landscape.

The Industry Showcase event, organised by the Department of Regional Development, Manufacturing, and Water, brought together manufacturers from various sectors, ranging from beverages to advanced tech. One Industries stood out with its cutting-edge Dust Suppression, Weartec FRAS Polyurethane and SPL Belt Cleaner technologies, drawing attention from industry stakeholders and policymakers alike.

Mark Gilbert, CEO of One Industries, remarked, "It's an honour to be part of such a significant event that celebrates the heartbeat of Queensland's manufacturing sector. At One Industries, we're dedicated to pushing the boundaries of what's possible, and this event provided the perfect platform to showcase our latest innovations."

The event not only highlighted the achievements of Queensland's manufacturers but also emphasised the importance of collaboration, networking, and mutual growth. One Industries, with its forward-thinking approach and dedication to quality, exemplifies the spirit of innovation that the event aimed to promote.

As Queensland continues to position itself as a hub for manufacturing excellence, One Industries is committed to playing a pivotal role in this journey. The company's participation in the Queensland Manufacturing Month event at Parliament House Brisbane is a testament to its dedication to the state's manufacturing future.

For more information about One Industries and its innovative solutions, please visit https://oneindustries.com.au/ or contact Leah Porter at leah.porter@oneindustries.com.au.

About One Industries
One Industries, based in Mackay, is a leading conveyor belt cleaning manufacturer known for its dust suppression, Weartec, and SPL technologies. With a commitment to innovation, quality, and sustainability, One Industries has been at the forefront of industry advancements, contributing significantly to Queensland's manufacturing sector.

For more information about One Industries use the contact details below:
Contact Info:
Name: Leah Porter
Email: Send Email
Organization: One Industries
Address: 26 David Muir Street, Slade Point, QLD 4740
Phone: 1300 551 344
Website: https://oneindustries.com.au/

Release ID: 89108304
In case of encountering any inaccuracies, problems, or queries arising from the content shared in this press release that necessitate action, or if you require assistance with a press release takedown, we urge you to notify us at error@releasecontact.com. Our responsive team will be readily available to promptly address your concerns within 8 hours, resolving any identified issues diligently or guiding you through the necessary steps for removal. The provision of accurate and dependable information is our primary focus.