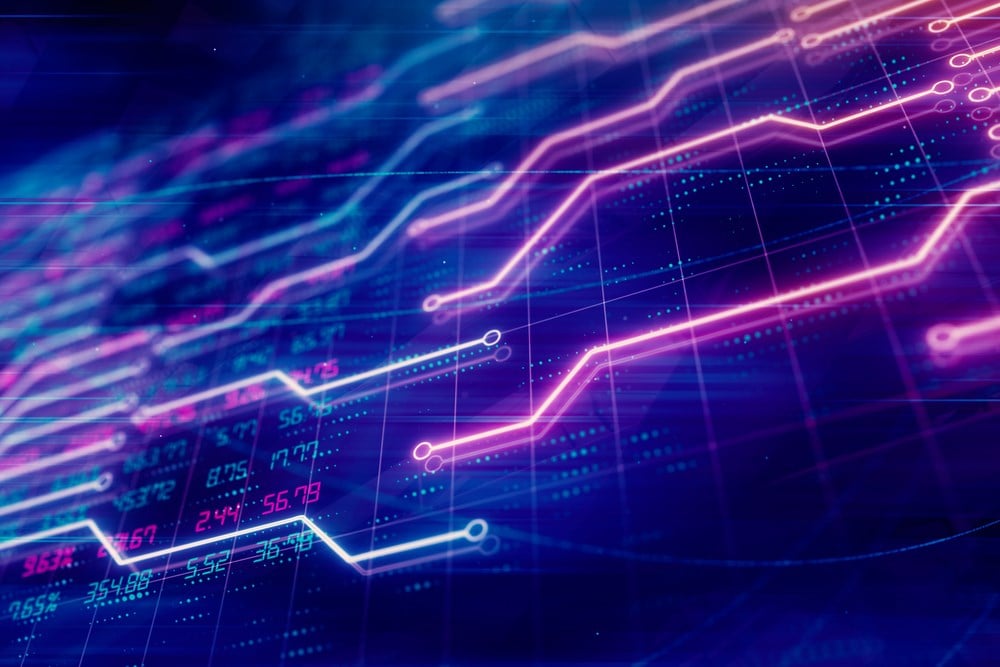 The government debt ceiling. April's consumer price index (CPI) reading. The upcoming Federal Reserve meeting. Are more interest rate hikes forthcoming?
Investors will have plenty of variables to weigh throughout the weeks ahead. So many, in fact, that it has become easy to forget that we are in the thick of a key money-making period for the U.S. stock market — earnings season.
Thus far, resilient consumer spending is driving many first quarter outperformances. Big tech results have been particularly strong. Outlooks for the remainder of 2023 have been a mix of optimism and caution. In many instances, first quarter beats are getting overshadowed by corporate guidance.
In the mid-cap space, earnings season is off to a strong start. Early reports have pushed analysts to raise their Q1 earnings per share (EPS) projection for the S&P 400 above $40. 
Investors brushed aside a substantial miss at Super Micro Computer to focus on the IT infrastructure provider's positive full-year outlook, including opportunities to ride the artificial intelligence (AI) growth wave. The stock ran as much as 37%.
Residential construction supplier Builders FirstSource continues to rally to fresh all-time highs after a big Q1 double beat. Up more than 20% since its May 3rd report, the momentum play looks poised to stretch its winning streak to nine months.
These are just two examples of the short-term gains that can be had once earnings season rolls around. And with plenty more reports yet to come, traders may want to keep an eye on these potentially bullish mid-cap tech releases.
When Does Samsara Report Q1 Results? 
Internet-of-Things (IoT) software leader Samsara Inc. (NYSE: IOT) is scheduled to announce first quarter results on June 1st after the market close. The company is a trailblazer in the connected operations space. Its cloud-based platform helps businesses use IoT data to improve operations and get a competitive edge. Samsara software is used by customers in North America and Europe across several industries — transportation, retail, construction and energy to name a few.
Samsara turned in a stellar 2022 performance, highlighted by 52% revenue growth. It ended the year with over 1,200 customers that provide annual recurring revenue (ARR) above $100,000 through subscription agreements.
After posting better-than-expected financials for the sixth straight quarter, Samsara shares gapped up 15% on March 3rd en route to an impressive 4-day rally. The company is seeing strong demand from a diverse set of customers and managing cost inflation well. Still trading below $20 per share, Samsara remains both an inexpensive earnings play and an under-the-radar way to invest in long-term IoT growth. 
Will Pure Storage Exceed Q1 Estimates?
Pure Storage, Inc. (NYSE: PSTG) is expected to report a 10% year-over-year revenue decline and sharply lower EPS post-market on May 23rd. This may sound far from bullish, but there are two things to recall here.
First, fiscal Q1 is the seasonally weakest period for the data storage hardware and software provider. Enterprise demand for flash array products and subscriptions tends to slow after customers line up their full-year storage needs in the seasonally strong Q4. This means the market isn't expecting much and the bar is set low — which brings us to the next point.
When Pure Storage was getting set to report Q1 results a year ago, the bar was set similarly low. In fact, Wall Street's EPS estimate at the time was identical to what it is this time around — $0.04. So what happened? Management announced EPS of $0.25, also beat on revenue, and the stock jumped 18%. Will it be déjà vu?
Pure Storage beat Q4 estimates but the stock dropped on weak guidance. But with the Q1 bar again set low, traders may want to keep what happened on June 2nd, 2022 stored in their memories.
Is Box a Bullish Earnings Play?
Like Pure Storage, Box, Inc. (NYSE: BOX) heads into its Q1 report with market sentiment at a low. Although the content storage company also exceeded Q4 expectations, it offered a tepid 2023 outlook tied to the technology sector's spending slowdown. But with the stock now down more than 20% from its February 2023 record peak and recent tech earnings largely positive, this one looks ripe for a bullish swing trade. 
Last month, Morgan Stanley called Box its "Top Pick" in software, boxing out former favorite Smartsheet. The analyst cited the company's dampened growth expectations, expanding operating margins and potential for larger deals as sources of share price upside. Box's Content Cloud platform helps businesses undergoing digital transformations manage their images, videos, blogs and other online content from a central location. 
Even if Box earnings disappoint, upbeat commentary around the company's new AI offering could spark a rally. Last week, the company introduced Box AI which will integrate ChatGPT capabilities with its core platform, allowing customers to create AI-driven content. This product won't be reflected in the Q1 numbers but it could be the catalyst that gets mid-cap tech traders excited about a reversal.